2020 to...
Foreword
So we finished the 2010s on a high with the Liquidizer 30th Anniversary Tour and the release of an EP of reworkings of 4 tracks from Liquidizer. A new decade beckons. Al is still in the US but Gary is doing a fantastic job in his absence. Gen's back. The future is looking great...

So the first gig announced for the new decade is Shiiine on Tour in Canada! This and all other gigs so far arranged for 2020 have been cancelled due to the coronavirus outbreak.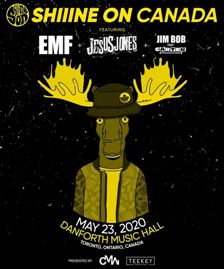 Twitter Listening Parties - 2021 - Hosted by Tim Burgess you would play the album as the band and others tweeted about the tracks. The replays can be found by the links below.
Perverse Listening Party Replay
2021 Gigs